Aviary Bintaro meraih penghargaan sebagai "Best Guest Experience in Service Premium" di The Lounge, Gandaria City pada hari Selasa tanggal 21 Januari 2020. Penghargaan tersebut diberikan sebagai apresiasi kepada mitra hotel Traveloka dari Indonesia dan Asia Tenggara.
Pemilihan Traveloka Hotel Awards dibagi dalam tiga kategori, yaitu Value, Premium dan Prestige, dimana masing – masing kelas memiliki empat kategori, yaitu food, cleanliness, service, dan overall. Traveloka mengandalkan ulasan konsumen sepanjang tahun 2019 untuk memilih pemenang di ajang Traveloka Hotel Awards.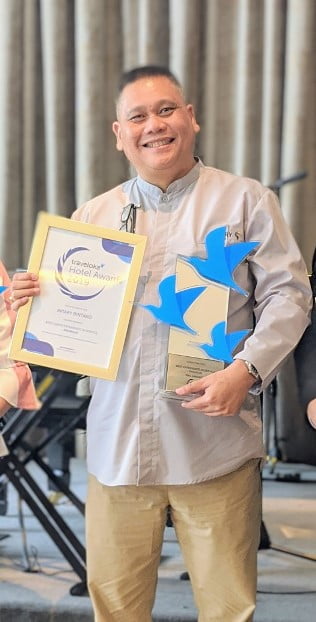 Dengan tingginya tingkat penetrasi digital dan teknologi dan kemudahan akses internet, ulasan konsumen menjadi salah satu hal yang pertama dilakukan konsumen sebelum memesan hotel. Selain untuk memberikan apresiasi terhadap mitra hotel, dengan acara ini, Traveloka juga berharap dapat terus menjalin hubungan baik dengan para mitra hotel, baik di Indonesia maupun Asia Tenggara.
Terletak di Bintaro, Tangerang Selatan, Aviary Bintaro berdiri di bawah naungan PT Sumampau Hotels and Resorts; terdiri atas 12 lantai dan 125 kamar serta serviced apartment, 9 ruang pertemuan dengan langit-langit tinggi, dan restoran penuh gaya yang menyajikan aneka hidangan ala Barat dan Indonesia terbaik. Melalui kamar yang didesain dengan ketelitian tinggi dan bangunan keseluruhannya, Aviary Bintaro memberi penawaran bagi para tamu sebuah kesempatan untuk menemukan keselarasan di tengah hiruk-pikuknya kehidupan di ibu kota, menikmati hidangan yang menenangkan, pilihan seni terbaik, ruang pertemuan efisien dengan arsitektur yang bersahabat dengan alam.