Dalam rangka memeriahkan Tahun Baru Cina atau biasa disebut dengan Tahun Baru Imlek, Aston Kartika Grogol Hotel & Conference Center yang terletak di Grogol Petamburan Jakarta Barat menawarkan Special Dinner Chinese New Year.
Beberapa menu special Imlek seperti Salmon Yee Shang, Wonton Noddle dan Kue Keranjang dapat dinikmati disini. Dalam Filosofi Tiong Hoa, Salmon Yee Shang dipercaya sebagai symbol kelimpahan dan kemakmuran. Begitu pula dengan Wonton Noddle yang dimasak secara live cooking mempunyai arti rezeki yang berlimpah serta umur yang Panjang.
Dengan harga Rp. 275.000 per pax, berbagai macam menu andalan seperti Roasted Pecking Duck with plum and hoisin sauce, dan Traditional petit fours dapat anda nikmati bersama kerabat dan keluarga terkasih. Adapun di malam itu, akan ada live music yang akan menemani dan menghibur para tamu selama acara berlangsung "Acara ini akan diadakan tepat pada tanggal 25 Januari 2020. Para tamu yang hadir juga akan disambut dengan penampilan Lion dance Barongsai dimulai dari lobby hotel. Nuansa merah yang menandakan keberuntungan dalam filosofi Tionghoa juga akan mewarnai acara ini," ujar Ariestya Devitha, Public Relations Manager Hotel Aston Kartika Grogol.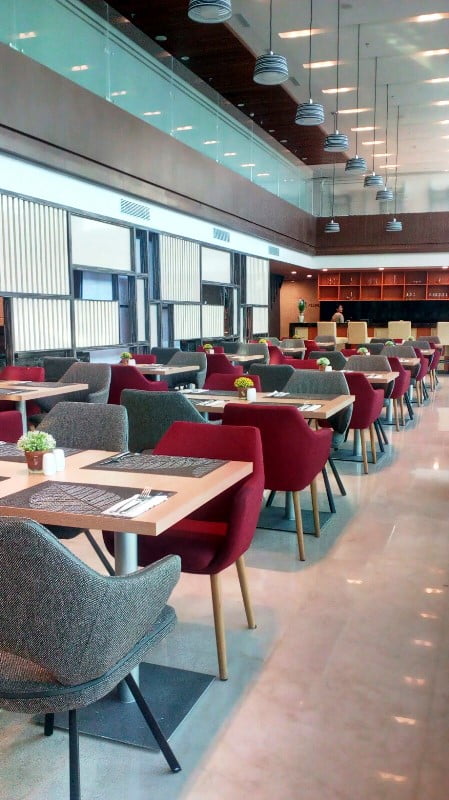 Bagi para pecinta dimsum, jangan lewatkan promo all u can eat di Aston Kartika Grogol. Dengan hanya membayar Rp.99.000,- sudah bisa menikmati berbagai macam menu dimsum seperti hakau, somay, ceker dan masih banyak lagi.
Aston Kartika Grogol Hotel & Conference Center Aston Kartika Grogol Hotel & Conference Center merupakan hotel bintang empat yang dikelilingi oleh pusat hiburan, bisnis, pendidikan dan juga dilengkapi dengan berbagai fasilitas seperti 189 kamar yang terdiri dari empat tipe kamar, Asoka rooftop restaurant, fitness center, spa, kolam renang, Aster Executive lounge, Rasamala Lounge dan beragam meeting room. Selain itu, grand ballroom yang mewah dirancang untuk mengakomodasi kebutuhan bisnis, event dan pesta pernikahan dapat menampung hingga 2,000 tamu.