Memasuki bulan Desember, umat Kristiani di seluruh dunia bersiap untuk merayakan hari Natal. Sejalan dengan tradisi perayaan hari Natal dan Malam Natal, Holiday Inn Jakarta Kemayoran melalui Botany Restoran mempersembahkan  "Yule Love It" Christmas.
Rayakan malam natal dengan serunya bersantap bersama keluarga dengan konsep shabu-shabu buffet di Botany Restaurant. Nikmati kelezatan daging sapi impor bersamaan dengan kuah kaldu berbumbu spesial, aneka seafood, bakso dan sayuran serta dipadukan dengan berbagai saus spesial dan dessert yang menggugah selera.
Khusus malam natal, shabu-shabu buffet juga akan menghadirkan hidangan khas malam natal, diantaranya : Seafood Cioppino, Veal Rack with Mushroom Sauce, Beggar's Chicken, Christmas Pie dan Eggnogg Cheese Cake. Shabu-shabu Christmas Eve Dinner ini dapat anda nikmati di tanggal 24 Desember 2016, mulai pukul 19.00 wib – 22.00 wib.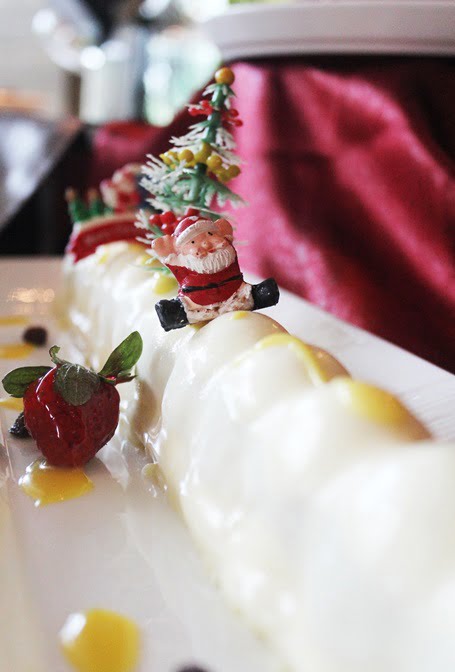 Di hari Natal, buffet makan siang yang menggugah selera sudah menanti anda dan keluarga. Nikmati beragam sajian menu internasional khas natal mulai dari hidangan pembuka hingga hidangan penutup.
Beberapa menu spesial yang akan dihidangkan diantaranya Slow roast Christmas Suckling pig with apple, Vanilla scented leg of lamb , Burger Bar (Beef, Chicken and Fish) with sweet potatoes fries , King prawn with hollandaise and lemon feta , Christmas pudding, Dresdner Christmas Stolen.
Selain itu, Santa Klaus juga akan hadir saat hari Natal untuk menyambut putra-putri tercinta. Putra-Putri anda bisa foto bersama Santa Klaus.
Dapatkan promo khusus malam Natal dan hari Natal, Beli 5 gratis 1 (untuk dewasa) dan diskon 50% untuk anak-anak dibawah 10 tahun dan lansia dengan usia 65 tahun keatas.
Untuk informasi lebih lanjut kunjungi website www.botany-jakarta.com .