Hotel Horison Tasikmalaya mengadakan Media Luncheon dan Cooking Class bersama rekan – rekan Media, media cetak maupun online. Acara ini dimulai pukul 10.00 – 13.00 WIB yang diselenggarakan di area Sky8 di Lantai 8. Dan dihadiri perwakilan dari PT Metropolitan Golden Management, yaitu Heni Juniarti selaku Corporate Director of Marketing Communications.
"Program Media Luncheon ini adalah program yang diadakan oleh PT. Metropolitan Golden Management (Horison Hotels Group). Sebagai mediator yang menjembatani dalam meningkatkan Brand Awareness dari Hotel Horison dan juga memperkuat relasi dengan media di berbagai k. Program Media Luncheon sudah diselenggarakan di 8 unit Hotel Horison di berbagai kota. Dan di Horison Tasikmalaya adalah Hotel yang ke-9 dalam menyelenggarakan kegiatan Media Luncheon ini." Ujar Heni Juniarti selaku Director of Marketing of Communications.
Dalam acara ini, Chef Arie Syahrizal Selaku Executive Chef akan menunjukan keahlian memasak signature dish dari Hotel Horison Tasikmalaya yaitu "Orange Green Salad, Salmon Carrot Puree Gnochi dan Menu Dessert yaitu Almond Chocolate Nougatine." yang akan disajikan pada saat kegiatan  Cooking Class dimulai.
"Kegiatan Media Luncheon & Cooking Class di Horison Tasikmalaya ini sangat tepat karena Horison Tasikmalaya sebagai kota Destinasi kuliner. Maka dari itu, kami akan menyajikan berbagai menu andalan ini khususnya bagi para tamu dengan menikmati bersama cita rasa makanan khas khususnya bagi para pecinta kuliner. Acara ini juga sebagai relasi dengan para rekan-rekan Media." Ujar Asep selaku General Manager Hotel Horison Tasikmalaya.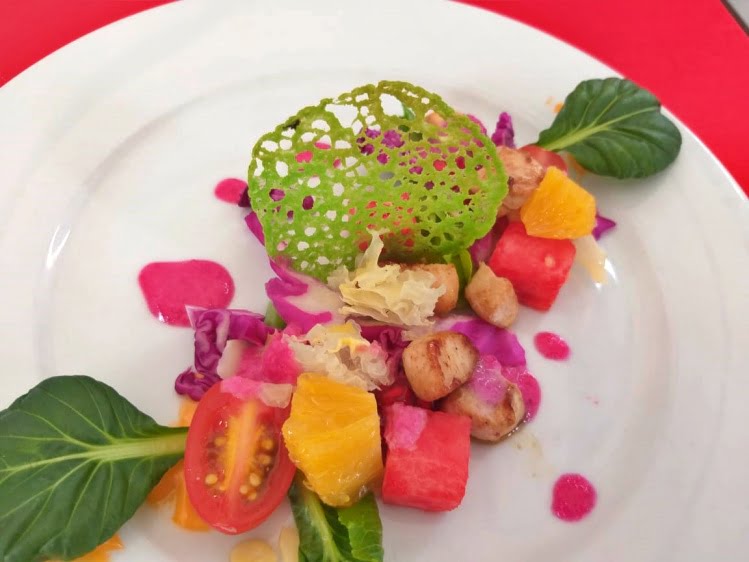 Adapun berbagai promo di Bulan Februaryidengan tema "February eat with Love" yaitu "Beef Roll impact Sambal Matah , menu dessert "Tiamo Cakes" , dan promo Beverage nya yaitu "Pink Lady & Strawberry Mojito" .
Horison Tasikmalaya berlokasi di Jl. Yudanegara No.63, Yudanagara, Cihideung, Tasikmalaya, Jawa Barat 46121. Horison Tasikmalaya berlokasi di Jl. Yudanegara No.63, Yudanagara, Cihideung, Tasikmalaya.
Horison Tasikmalaya pun memiliki 99 kamar dengan fasilitas lengkap salah satunya saluran tv Internasional dengan 64 saluran, high speed Wi-fi , IDD Call, layanan kamar 24 jam dan Fasilitas Kolam Renang yang menjadi spot Instagramable dengan pemandangan alam yang indah.
Hotel Horison Tasikmalaya ini masih kental dengan Budaya sunda, juga dekat dengan Masjid Agung ialah masjid terbesar di Kota Tasikmalaya. Hotel Horison Tasikmalaya juga memiliki akses yang mudah hanya 5 menit waktu yang ditempuh menuju Statsiun Kereta Api Tasikmalaya dan 15 menit menuju Bandara.